Hey everyone! Today I'd like to show you all how to make a circular brushed metal look for use with something like an icon! This is my second ever tutorial so bear with me on this. :)
You can use whatever canvas size you'd like, however since in this tutorial we're going to be making the foundation for a metallic icon I've gone with a canvas size of 600x600. Once you've got that ready, I'd suggest pulling some guides in so we can make ourselves a nice perfect circle, here I've pulled guides in at 25px from every side.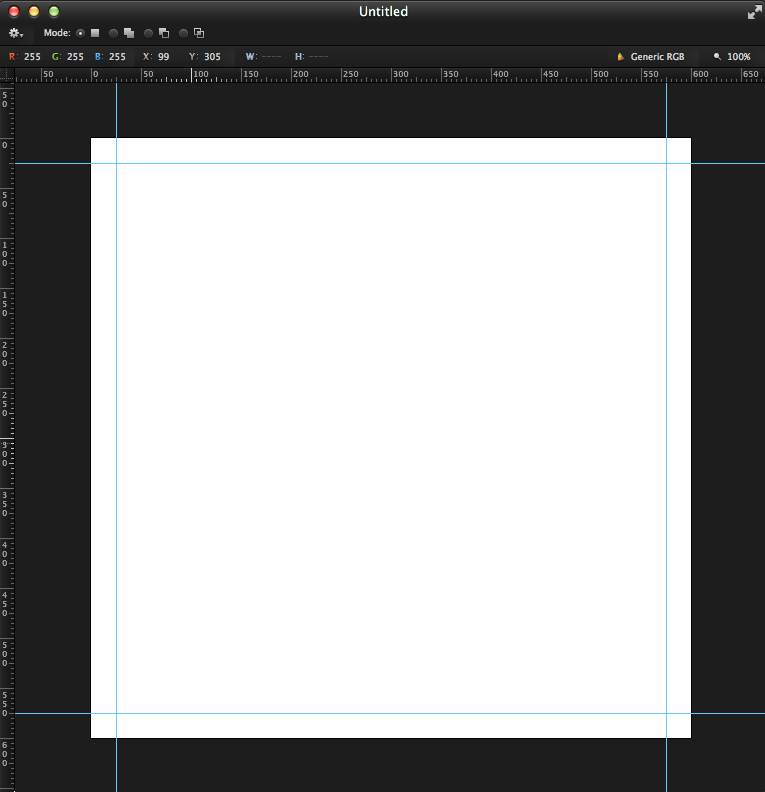 I personally like to get the icon shape onto my project first, other's cut the shape out of the effect afterward, do whatever you're most comfortable with, in this tutorial though we will make our circle first. Create a new layer, then we're going to want to have our circular selection tool handy, and pull a circle from one corner to the opposite of your guides. Fill it with a grey color. Then add noise (Filter>Stylize>Noise...) with the slider around 2%.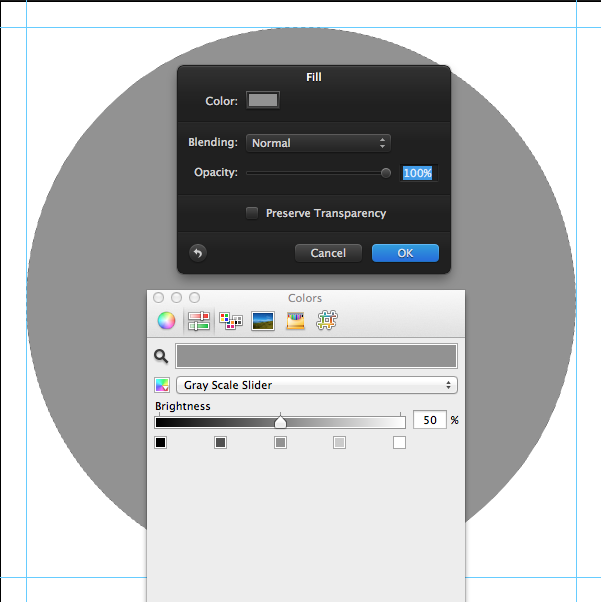 Create a new layer on top of this one. Now, using your pixel tool with a diameter of 1px and with the color black, hold shift and drag a straight line (pretty much anywhere) from the very top of your project, to the very bottom.
Click Filter>Stylize>Noise... and drag the noise slider to 100%, this will make your line look randomly black and white, leave monochrome checked.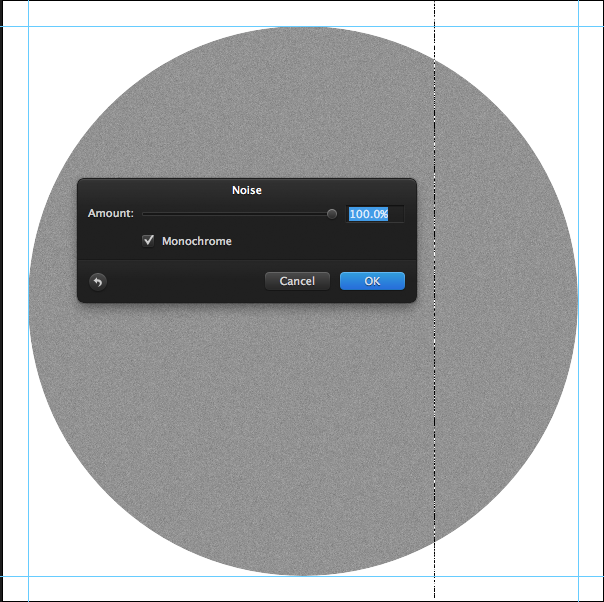 Next you want to transform this layer, (Edit>Transform...) make sure constrain proportions is UNchecked, and stretch your line across the project, make sure it fills at least 1/4 of it. Your line should look like a barcode now. an alternative method to this line one is that you can fill the new layer with white, add 100% noise, and get pretty much the same result after the next steps.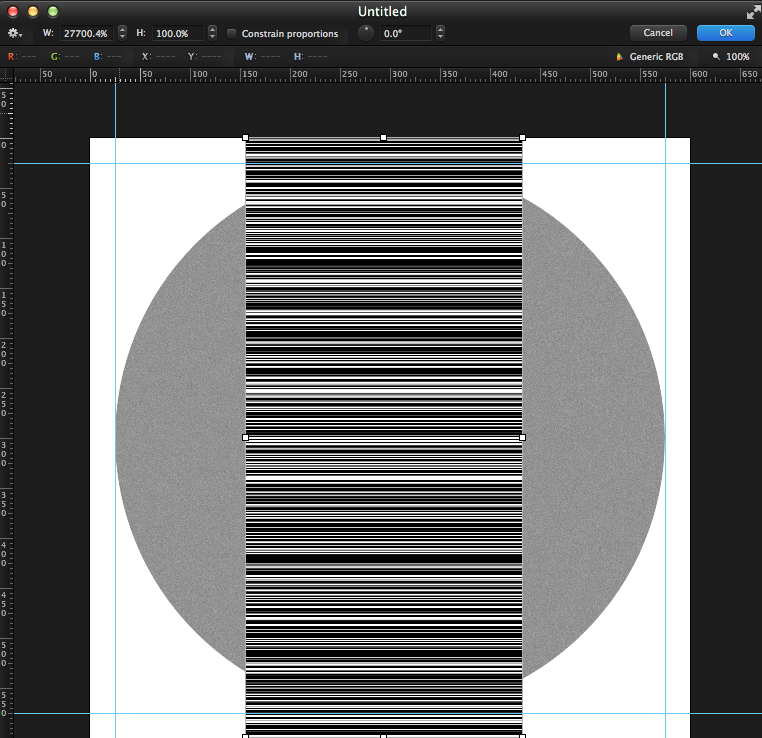 Next click Filter>Distortion>Circle Wrap... and drag the radius slider all the way to the left (0.0px) the angle doesn't matter as it won't change anything.
Next, make sure you have the layer selected that we just made this circular pattern on, and load the selection of the previous layer with your grey circle on it. (command-click the picture in your layers panel) Once you have your circle selection click Edit>Invert Selection and clear (delete) the excess line pattern. You should be left with something like this...
Change the blending mode of your circular pattern layer to overlay, and bring the opacity down to around 5%. This will give you the brushed metal look.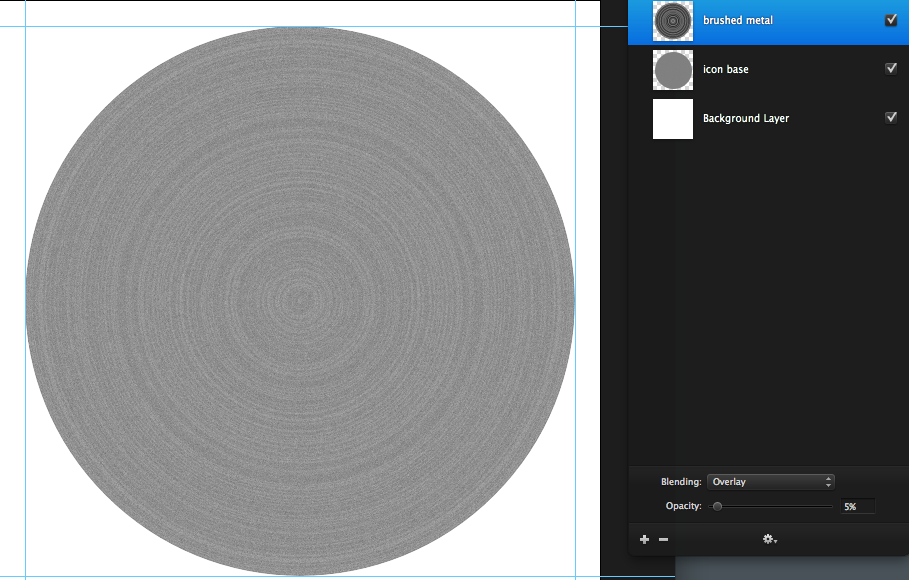 Next we're going to add some shine. Create a new layer, and load the selection from your grey circle icon base layer.
If you don't already have one, make an angle gradient that has black and white in it several times, make sure it begins and ends with the same color though.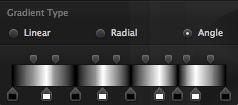 On our new layer, with the selection loaded from our grey circle icon layer, add the gradient we just made right in the center of your circle, having guides that intersect on the circles center helps with this process.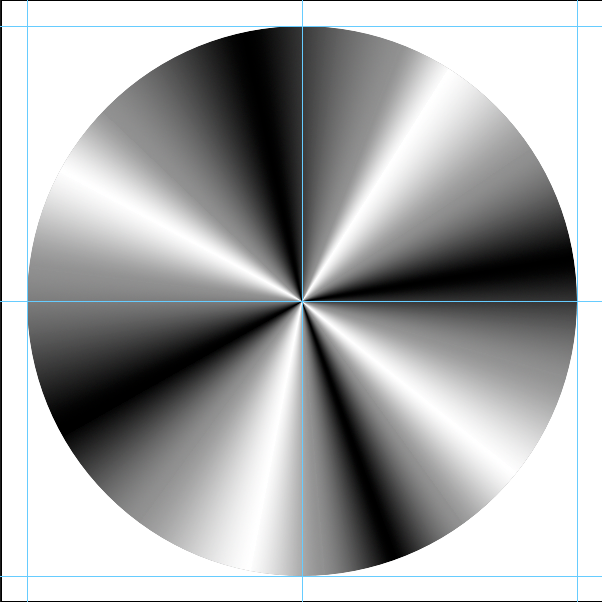 Just like we did with the "brushed metal effect" layer, we're going to switch the blending mode of this layer to overlay, and reduce the opacity down to around 30%
And that's pretty much it! From here you can add whatever you'd like to your project. Here is an example I made with a smiley face.
I hope you enjoyed this tutorial!!