My goodness, with all the tutorials coming out, can it be real that this is the first 'non-video' Pixelmator tutorial?
Anyways. enjoy. This is my first tutorial Period.
This tutorial assumes you have 'Hexpicker' or similar Hex Color Picker installed
1. First Collect All these images.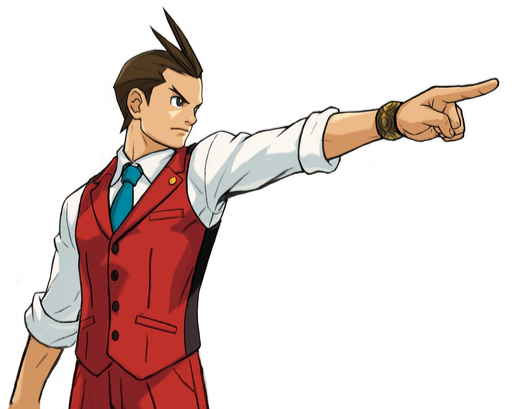 2. Open the Courtroom Pic, Change blending mode to Linear Dodge
3. Filter > Stylize > Edges > (Intensity: 100)
4. Image > Desaturate
5. Image > Levels > (Grey: Approximately 50)
6. (Invert) Skip If doing the court image.
7. New Layer Below courtroom, Fill #094093
8. New Layer Above Courtroom, Make Sure you have Black and White as your Colors, then Filter > Generator > Checkerboard > (Sharpness: 100) (Width: Approx 28)
9. Filter > Stylize > Edges > (Intensity: 100)
10. Image > Canvas Size > (Subtract 1 Pixel from both Width and Height)
11. Change Blending Mode to Color Dodge, and Opacity to approx 25%
Now save this as a PNG in addition to your PMX and put aside.
Open the other two images and preform steps 3-6 on both.
Now, lets continue with the one with just the guy pointing.
12. We want this image to look like a full sheet of paper. So Grab the Crop Tool and expand from the top left corner to somewhere off in oblivion.
13. New Layer
Set the Gradient Tool to a Simple Linear Black - White Gradient, and set the 'tool' to difference mode. Drag Randomly and frequently
Pixelmator doesn't have an 'Emboss' So we're gonna' fake it.
14. Filter > Stylize > Shaded Material (Scale: 1)
15. Image > Levels > (Black: 11) (Gray: 140) (White: 197)
16. Image > Brightness & Contrast > (Brightness: + 20) (Contrast: -34)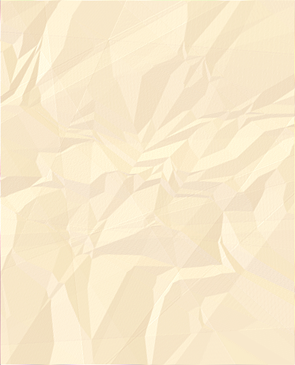 17. Move The Character to the top layer and change blending mode to Darken, Opacity 85%
Save as both a PNG and PMX.
Now, Lets put everything Together.
18. Create a new Document with a HUGE canvas (like, slightly larger then Letter), import the three documents and scale to something reasonable.
19. Select the BluePrint Layer.
Edit > Load Selection
Edit > Refine Selection > (Expand: +10)
New Layer Behind Blueprint > Fill with White
Merge the two layers.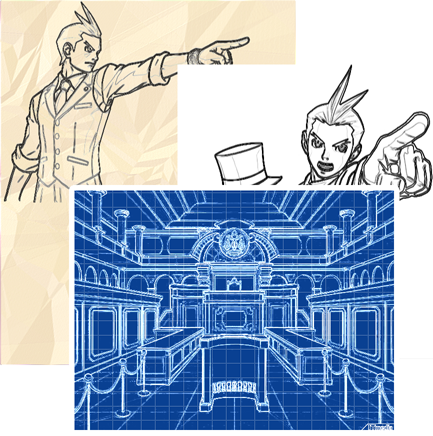 20. Edit > Transform > Rotate > (15)
21. Now we're getting into the FUN stuff. Pixelmator Exclusive stuff.
Filter > Transition > Page Curl
First, we're going to Kiddy Corner the top left corner of the blue print.
To Kiddy Corner (Radius: 0)(Angle: 60)(Time: Dependent upon placement)
22. Now to 'Curl' the opposite ends. Again, the settings are at your discretion. However, ensure that the curls do not overlap, the effect will lose it's 3D effect.
Also, for effect, on the north side the filter will add some glare. Might want to take advantage of that.
23. Edit > Load Selection
Edit > Refine Selection > (Feather: 14)
Edit > Fill > (Black)
24. Use the Eraser with a large diameter and minimal hardness to remove the 'drop shadow' and emphasize where the page curling would create a 'real' shadow.
Now we change our focus to the crinkled paper.
25. Edit > Transform > Scale > (Width: 85%) (Height: 85%).
Edit > Transform > Rotate
Kinda boring. Lets tape it in place.
26. New layer. Use the Marquee tool to create a tape sized box. Fill with white.
27. Use the Lasso tool and in a zig zag pattern cut off edges of the box. No need for perfection. Cut tape isn't perfect.
28. Duplicate, Change opacity to 80% on both and place as you see fit.
29. Place the other image as you see fit.
30. Now technically we're done, but it does look like it needs a little 'something'
If you've read the Apple Interface Guidelines for Application Icons, you'll see that they suggest putting tools on the composition. This is why Pixelmator has a Paintbrush, and applications like Preview and iPhoto have their embellishments. I'm not building an application, but it is some nice creativity advice. Here's a pencil and eraser I found on Google.
Whoo, and we're done.
This was all done in pixelmator, aside from converting the tutorial for web. I don't know how to use Automator, so I had photoshop 'Trim' and Scale the tutorial to something web friendly.
Full PMX file for your dissection
(Warning, I'm on Dial-up so it'll be a while before it's uploaded totally)