Hey, i was just playing around with some star wars stuff, trying to make some stars using noise and levels... simple stuff..
but each time i try to apply the levels filter it reverts my changes! what is going on?
Before pressing ok;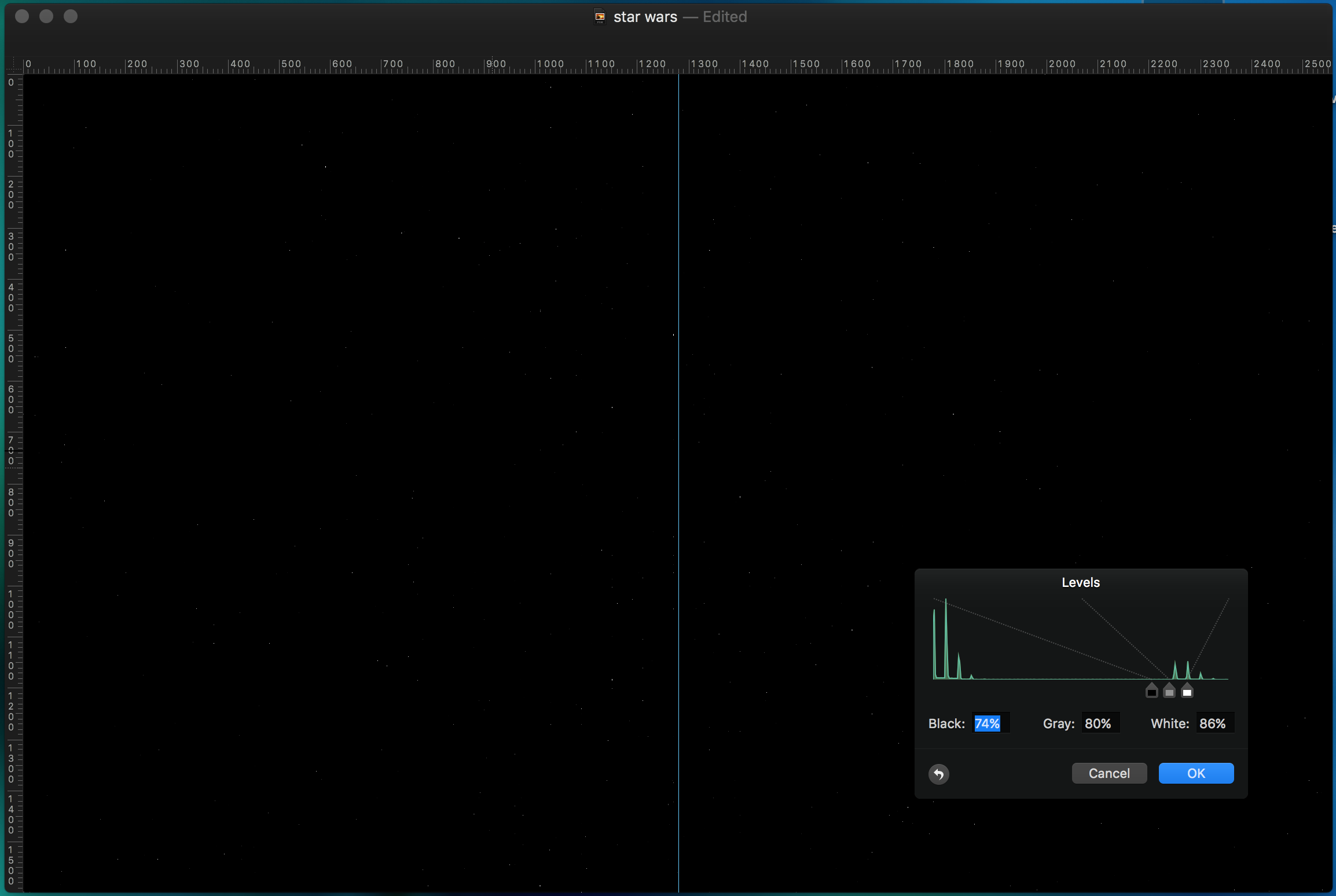 after ok;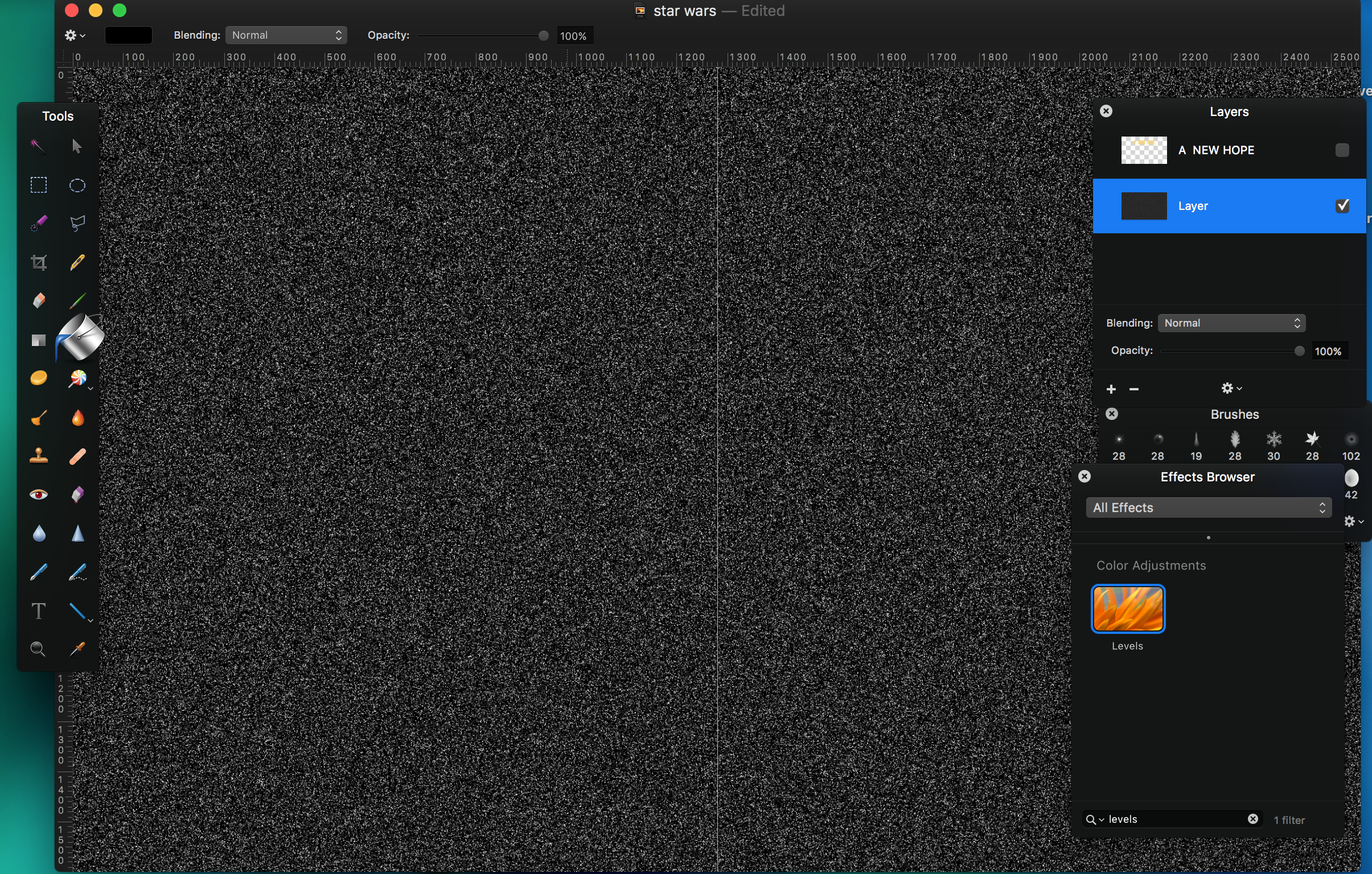 I dont get what im doing wrong, so im guessing this is a bug...