To be honest I'm running a Hackintosh (legally purchased Pixelmator) so it may be something to do with that. My graphics card is an NVidia GTX 560Ti.
This is a clean install of Mavericks and Pixelmator, fully up to date, I have of course tried going into the library and trashing everything named "pixelmator" and starting afresh as well, but it's a clean install in any case.
If I try to paint anything, it just draws a checkerboard. For example the default "orangey" colour that it starts off with. I'll paint a little squiggle: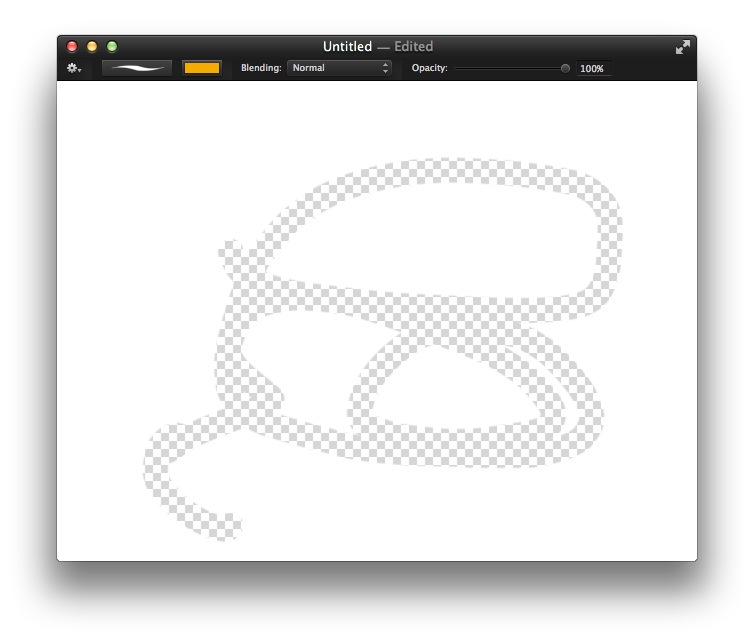 It looks ok (orange squiggle) while I'm painting it, but as soon as I let go of the mouse button it does that.
In what is probably a related issue, strange things happen when exporting an image. Let's hit up Google Images for.. sheep will do.
Looks fine when I load it: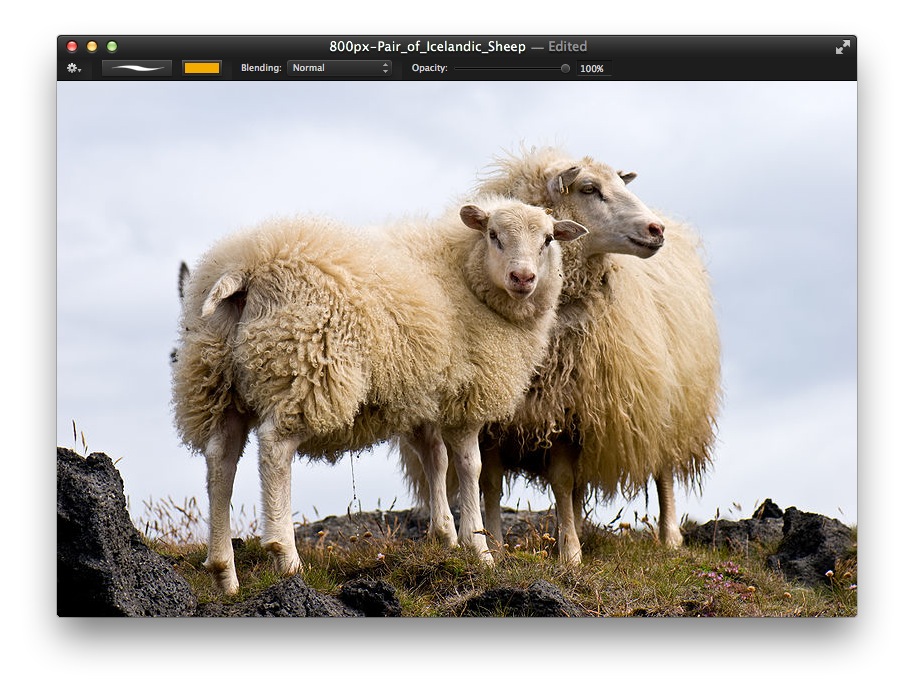 Now see what happens when I go to the Share menu and "Export for Web"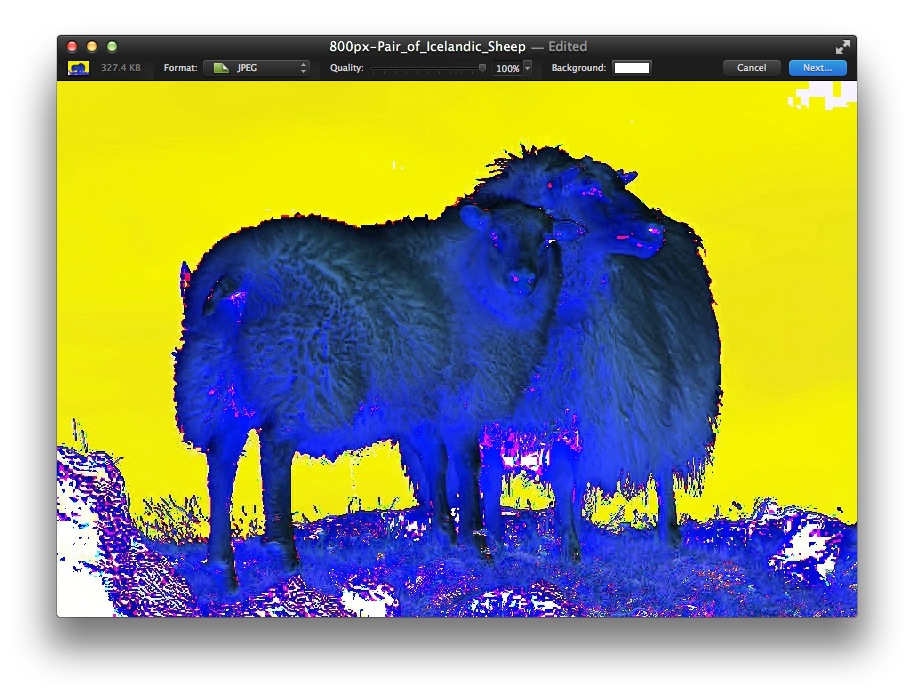 .... oh dear!
How about if I export using the normal jpeg option...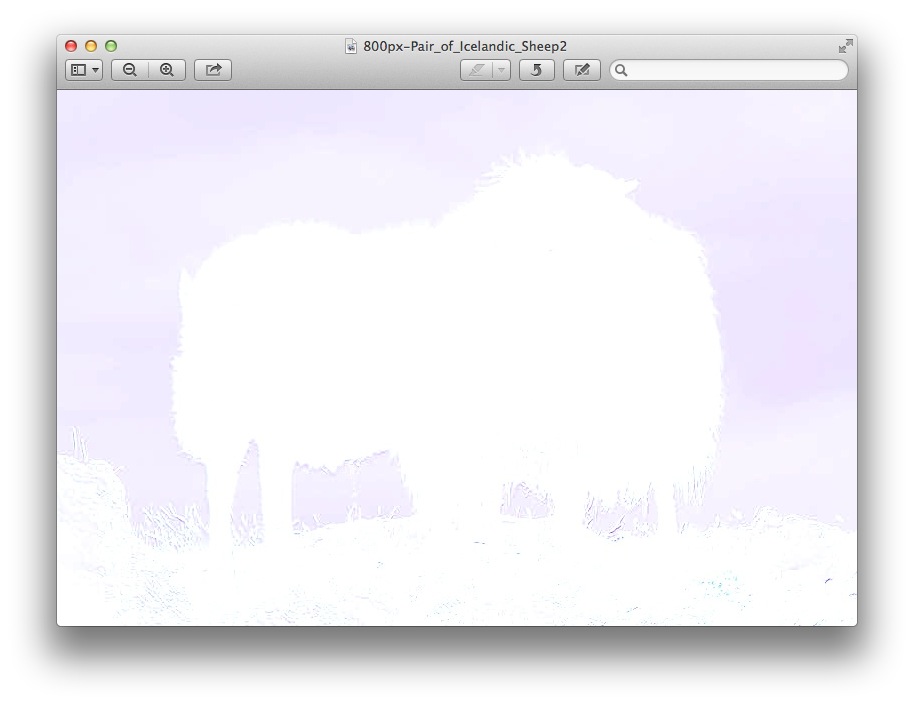 As you can see, that goes wrong too, but in a different way.
Strange things also happen if I paint on top of an image. I painted a question mark below.
Any ideas? May be related to the fact I'm using a custom Mac, but all other graphical and video applications are working fine.